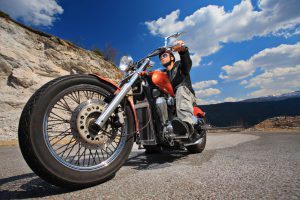 Mohawk Towpath Byway
Cruise along beside the Old Erie Canal and Mohawk River until it joins the Hudson. Beginning in historic Schenectady, this route will take you past the magnificent Cohoes Falls, which are especially impressive during the spring snowmelt. The road has little traffic and is in good shape, curving through the rolling hills of central NY.
http://www.motorcycleroads.com/75/733/New-York/Mohawk-Towpath-Scenic-Byway.html#sthash.wtyzy10r.dpbs
Lakes to Locks Passage
This picturesque 190 mile route traces its way through the Eastern Adirondack Mountains, bordering state parks, pristine lakes and chasms, and rich history. Revolutionary War battles took place on the now peaceful landscape of Lake Champlain, and Champlain Canal was once a lively trade route. The lake is a favorite spot for boating, fishing, and looking for wildlife.
http://visitadirondacks.com/attractions/byways/lakes-to-lock-passage
Tracy Road (County Rte 6)
A remote passageway through the Adirondack Mountains, this route has little traffic and stunning views. The 7 mile stretch is bordered by ancient boulders and abundant Adirondack wildlife–keep an eye out for deer, hawks, and foxes. The road is well-kept and can be traveled at high speed, but slow down for the sharp turns and take in the scenery!
http://www.motorcycleroads.com/75/1570/New-York/Tracy-Road—An-Adirondack-Must.html#sthash.x2C1Kz3U.dpbs
Catskill Preserve
Take in the breathtaking Catskill Mountains and wilderness landscape on this perfectly maintained road. This route begins near farmland, but transitions quickly into sweeping mountains. Though the speed limit is 55mph, watch out for some sharp turns. Get an early start to beat the bicyclists and hikers and you'll have the road to yourself.
http://www.motorcycleroads.com/75/397/New-York/Catskill-Preserve.html#sthash.ZXNitiXy.dpbs
Great Lakes Seaway Trail
Tracing the shoreline of Lake Ontario, this 454 mile stretch of National Scenic Byway won't disappoint. Enjoy sweeping views of the Great Lakes, bustling harbors, lighthouses, long sandy beaches, historic villages and larger towns. The roadway is perfect for motorcycle touring–easy to navigate, smoothly paved, and it consistently receives excellent re
views from travelers.
http://www.seawaytrail.com/interests/motorcycle-touring/
Before taking a ride on these scenic roadways, make sure your motorcycle is properly insured so that you don't have to worry about damage to your bike or possible medical bills. Request a quote from Gem Agency today!