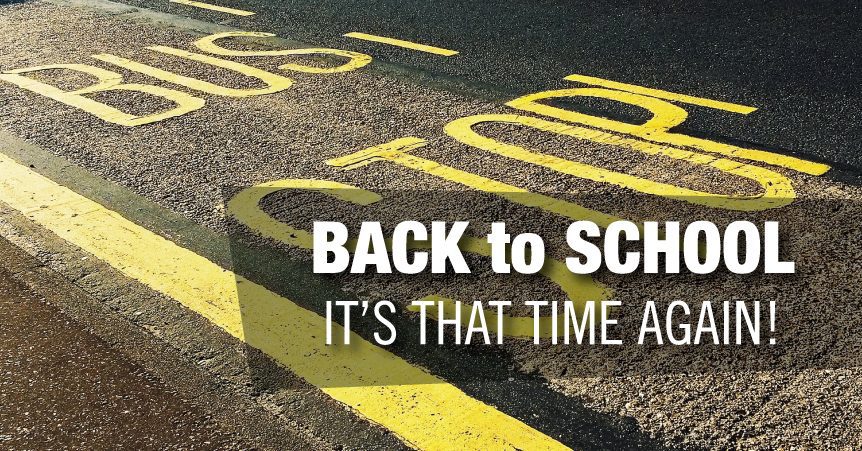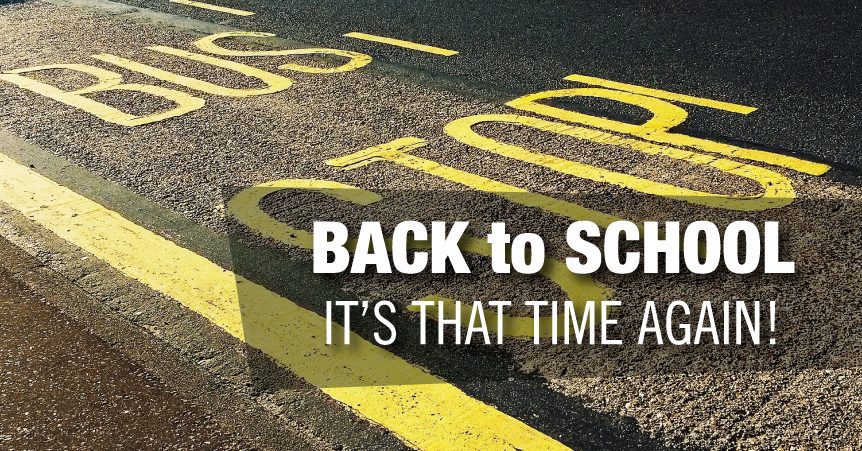 It's that time again! Back to school can be bittersweet.  Whether you're the parent of a child going to kindergarten for the first time, a senior graduating, you're a teacher, or you've just been able to enjoy the weather after work- we hope your summer was spent poolside, with a good book and good friends!
The back to school grind means something for all of us, not just the students- even those of us going to our 9-5 job.
---
Budget for Busses
In the mornings, and afternoons there will be plenty of busses out- like us, you may have gotten used to the roads being clear of them for the past couple months. Make sure you remember to budget time for your own traveling incase you land behind one (or two). Don't forget: if they stop, you stop!
---
Be Cautious of Walkers
Especially in our surrounding towns like Clinton, and New Hartford, there will be many students walking to school. Be aware of crosswalks- always slow down to see if anyone needs to cross. At lunch time high schoolers can leave campus to walk to their favorite food spot in town- so there's sure to be hungry students on the sidewalks and crossing the roads.
---
Spot for Sports
The day's not over when class is dismissed. Especially in the fall, there are numerous sports events like football, soccer, track, and field hockey- there will be crowded parking lots, and streets, so be on the lookout for passionate spectators. Why not bring a chair to stop by after work and support your local students, maybe you'll meet some new people and learn a thing or two about the game!
---
We're Here for You
GEM Agency is here for all your insurance needs. Auto, business, recreational, and more. Contact us today to make sure you, your family, or your business is fully covered.