With near record snowfall so far this season, and only a few weeks into winter, it is a great time to own a snowmobile in The Mohawk Valley. Whether you got a new sled for Christmas, or you're a seasoned rider, all this snowfall recently has surely brought a smile to your face!
Before you head out to the trails, it is important to consider some legal and safety matters to protect yourself, your family and others on the trails.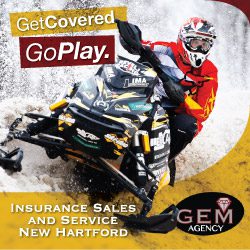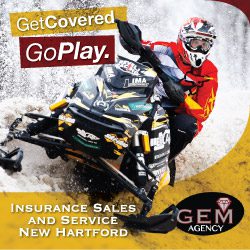 New York State mandates that your snowmobile be registered and that you carry minimum liability insurance. NYS also says that you must wear a helmet and that the lights on your sled be in good working order. While not mandated, it is recommended that all operators complete a recognized snowmobile safety course
.
At GEM Agency, we want you to be safe, compliant and properly insured.   Call or visit us today in New Hartford to ensure proper coverage for your favorite winter toy. We can show you insurance options ranging from a stand-alone snowmobile policy, to a bundled solution that covers not only your recreational vehicles, but also your car & home.
This season is shaping up to see record-setting snowfall and snowmobiling is a great way to enjoy the long upstate winters. GEM Agency reminds you to get covered, then go play!